WILLIAM FRANCIS CRIPPS HOBSON
William Francis Cripps Hobson was born on 28th December 1910 and educated at Wellington College.
He entered the RAF College Cranwell on 10th January 1929 as a Flight Cadet. On graduation he was awarded a permanent commission and on 20th December 1930 he joined 54 Squadron at Hornchurch.
On 26th February 1934 Hobson went on a course to the Air Armament School at Eastchurch. He joined the staff at No. 1 Air Defence Group (ADGB) London on 9th September 1935.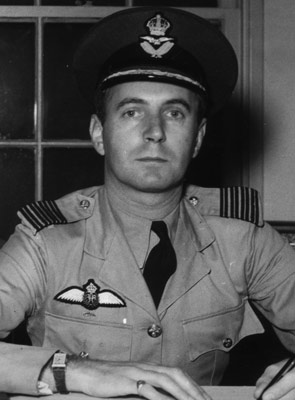 He was posted to the Aircraft Depot Karachi on 14th March 1936. Hobson returned to the UK in 1938 and on 16th August he joined the staff at 6 Armament Training Station at Warmwell.
He was posted to 4 Armament Training Station at West Freugh on 8th May 1939. Hobson arrived at 6 OTU Sutton Bridge on 4th June 1940 for a refresher course.
After converting to Hurricanes he went to 64 Squadron at Kenley on 4th July as a supernumerary.
Hobson took command of 601 Squadron at Tangmere on the 20th, leading it until 10th August when he was admitted to hospital.
His subsequent service is currently undocumented, he stayed in the postwar RAF, retiring on 23rd May 1956 as a Wing Commander, retaining the rank of Group Captain.

Hobson died in June 1995 in Aylesbury Vale, Buckinghamshire.