ARCHIBALD McINNES
Archibald McInnes was born on 31st July 1919 and joined the RAFVR in 1938 as an Airman u/t Pilot.
Called up on 1st September 1939, he completed his training on 30th August 1940 and was commissioned the next day.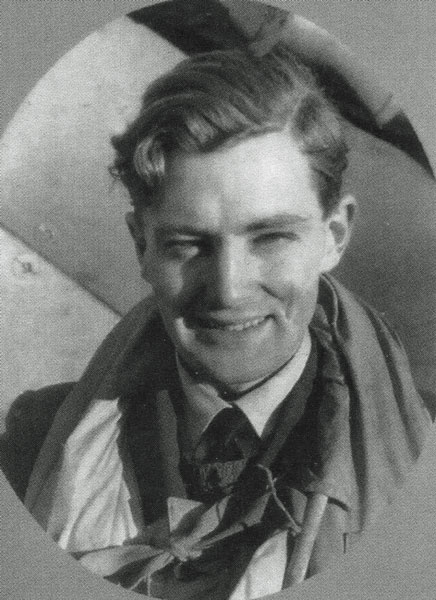 He arrived at 7 OTU Hawarden on 2nd September and after converting to Hurricanes joined 601 Squadron at Exeter on 17th September. His first flight was made on the 18th, circuits and landings.
McInnes moved to 238 Squadron at Chilbolton on 8th October 1940.
He was on board HMS Victorious during the hunt for the Bismarck. He eventually flew a Hurricane from the deck of the ship to Egypt via Malta. From April 1941 McInnes was in action in North Africa. In November that year he was shot down by a Me109 and lost his left arm.
After recovering McInnes was declared fit to return to flying and joined 691 Squadron at Roborough, flying Hurricanes on affiliation exercises with the Royal Navy. He then flew target tugs at Tangmere and at the Fighter Leaders' School, West Raynham.
His subsequent service is currently undocumented until he was released from the RAF in 1946 as a Flight Lieutenant.
He died on his 100th birthday, 31st July 2019.